Today, we have the exclusive on the ultimate cool-girl you'll want to know about. Electro indie pop singer and Dallas native Daniella Mason is beyond a triple threat as a singer-songwriter, graphic designer, stylist and creative conceptualist for her own music, shoots and videos. Currently living in Nashville, she's returning to the Big D this week to perform at Deep Ellum Art Co. with Emma Oliver and Castro, Wednesday, Nov. 15. With her newest self-titled release as an upbeat album filled with relatable feelings, Daniella is a mix of strong feminine girl power with a red lip kinda edge.
DFW Style Daily: What was the inspiration for your music video, "Tell Me It's Over?"
Daniella: "I wanted to tell the story of how we engage in relationships that are bad for us. Eventually, we have to get to a point of clarity and move on. Not just relationships with people, relationships with things like fear or insecurity, as well. That's why I made the other character in the video a shadow. I wanted it to be ambiguous and flexible to be able to represent the many things in our life we need to move on and heal from."
You do your own writing, playing, graphic design work, directing, editing and styling your music videos and shoots. Where did you get your artistic vision?
"The vision and creativity of this project have come from a deep well that I've tapped into out of necessity. I've been more exhausted than ever, working harder than ever, and, in learning to do the things I can't hire someone else to do, I've tapped into something new and deep in myself. I'm very thankful for all of it. Moving forward, I know what I'm capable of and I can't let myself off the hook now!"
As a Dallas native, what have you missed most about the city now that you have moved to Nashville? What has been a good change?
"Well, I've been gone for 10 years now, and I feel like, in that time, the city has just exploded with culture and good food and good coffee. Every time I come back, there's something new and amazing to try."
How would you describe your style/aesthetic?
"Normcore chic? Creative minimalist? I just wear what I like! Very into structured, straight lines and pantsuits right now."
What is your favorite piece in your closet?
"I just bought an oversized, structured faux leather jacket that I love and I've been wearing every day."
Do you have a signature look?
"I've been wearing a lot of co-ords, jumpsuits, and pantsuits recently."
What is your go-to lip color?
"I love a good matte red. Ruby Woo by MAC is my fave!"
With your genre being indie/ electro-pop, where did your eclectic sound come from?
"Being a pop artist in Nashville, a different brand of pop is required of me. There's got to be this storytelling/ musicianship factor. Everyone around me is so good, they keep me on my toes and keep me honest. Sonically, as I've developed my style over the years, I've been very inspired by a lot of the electro-pop coming out of Sweden and the UK.  Songwriting-wise, I'm constantly inspired by the music I was raised on: The Beatles, James Taylor, The Beach Boys, Billie Holiday."
What has been one of your best moments/experiences since starting your musical journey?
"When I get messages from people that they've been comforted or felt understood while listening to my music. I write upbeat pop most of the time, but I write from a place of having experienced loss, and I think that emotion makes its way through at times."
If you could only listen to one album for the rest of your life, what would it be?
"'Pet Sounds' by The Beach Boys."
What/who is your biggest inspiration as an artist?
"I'd have to say my husband, because I write about him more than anyone or anything else."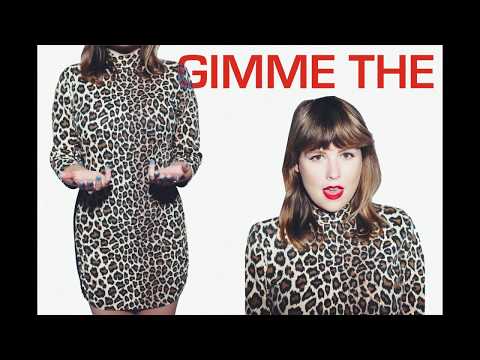 Daniella's album is sure to get you in your feels but leave you dancing and wanting to hear more. Buy your tickets here for Daniella's show on Wednesday at Deep Ellum Art Co. Doors open at 7 p.m.
Images courtesy of The Music Manual, Daniella Mason, Native Magazine and Nashville Scene