In search of a healthy way to decrease stress? A natural way to enhance focus and productivity? Or maybe a way to train your brain just like you train your body at the gym? We've teamed up with yogi and mindfulness coach Dorsey Standish on a very special feature to start your week off right. Step aside #MondayBlues!
Enter mindfulness studio Mastermind: the DFW region's first gym for your brain. With a retail line and mindfulness classes ranging from "Focus" and "Relax" to "Gratitude," the new studio is your one stop shop to building and growing a mindfulness practice. Mindfulness has been all over the news lately, so we decided to try it for ourselves and see what all the hype was about.
Mindfulness means awareness of the present moment. Obviously, we can't stop our thoughts (that's what your brain is supposed to do!) but we can become more aware of them. It's actually more simple than it sounds. If you have a bird's eye view of your daily stresses, you can live a happy, healthier life. Most of us, especially on Mondays, are on a theoretical mechanical bull, a wild ride our minds are taking us on. Mindfulness helps you take the reins.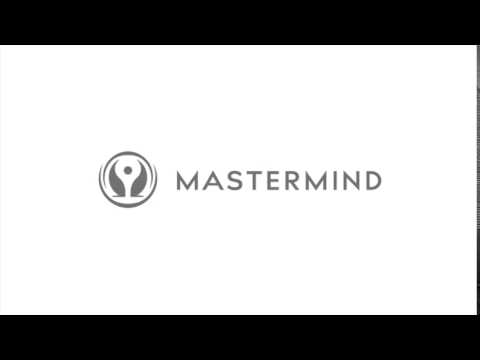 Mastermind emphasizes the brain health component of mindfulness and isn't associated with any particular religion (which we love). Each custom class features a learning component with inspirational quotes and the brain health science behind the practice. Some of our favorites are "Gratitude," "Gut & Grit" and "Focus."
The studio is fully-equipped with retail products for you to create your own Zen at home, like vanilla and orange Brain Tea, essential oils, precious stone beaded bracelets and more.
To keep you in the zone all day, you can even sport a Mastermind "Heavily Meditated" tank like Dorsey!
If you're a meditation newbie, we
recommend the studio's
Mindfulness for Beginners
course, a four-week series starting again on August 22. In fact, we just finished the July edition ourselves! Dorsey will help you understand the basics from 7 to 8:30 p.m. on Tuesdays. The class will cover everything from what mindfulness is to how to sit for meditation and how to build a home meditation practice. Click here to check out Mastermind online and try your first class for only $10. We've started to find inner Zen and have even tested out "
mindful shopping.
" Overall, we've noticed a happier, calmer state of mind and the ability to live in the moment.
Written in collaboration with Dorsey Standish. Image 1 courtesy of Dorsey Standish. Image 2 courtesy of Shine Text. Video by Amanda Bayacal.