DFW Style Daily debuts the Dallas Fashion Icons video series with an intimate chat with the beautiful, opinionated, and (believe it or not) funny Jan Strimple.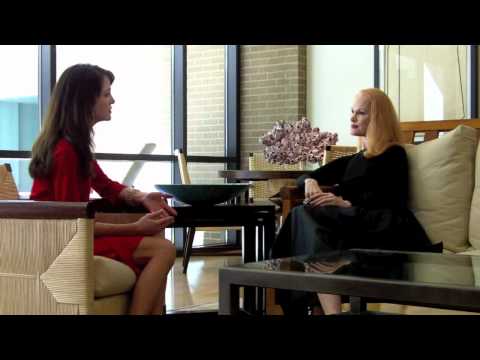 She could be described as statuesque and generous. Of course, intimidating and uncompromising also fit the bill. It all depends on whom you ask.
Jan Strimple's friends know a regal, flame-haired beauty who earned the title 'supermodel' back when it actually meant something. They know she's walked runways in the world's most glamorous cities, and they know she is a passionate supporter of the fight against AIDS.
Rumors circulate in the local style set, however, spread by interns and employees of her event production company, Jan Strimple Productions.  Jan is tough, they say, nearly impossible to please. Her standards are high, and she doesn't suffer fools.
No matter your opinion or impression of facts or fiction, she is without question an integral part of the Dallas fashion world. For that reason, we selected Jan Strimple as the very first subject in DFW Style Daily's Dallas Fashion Icons video series.
Hit play to get to know Jan in her own words. You'll hear her thoughts on Dallas style, an up-and-coming local designer to watch, and which fashion faux pas should be wiped from the face of the earth.